The first time I saw them I wondered, "What are those things?"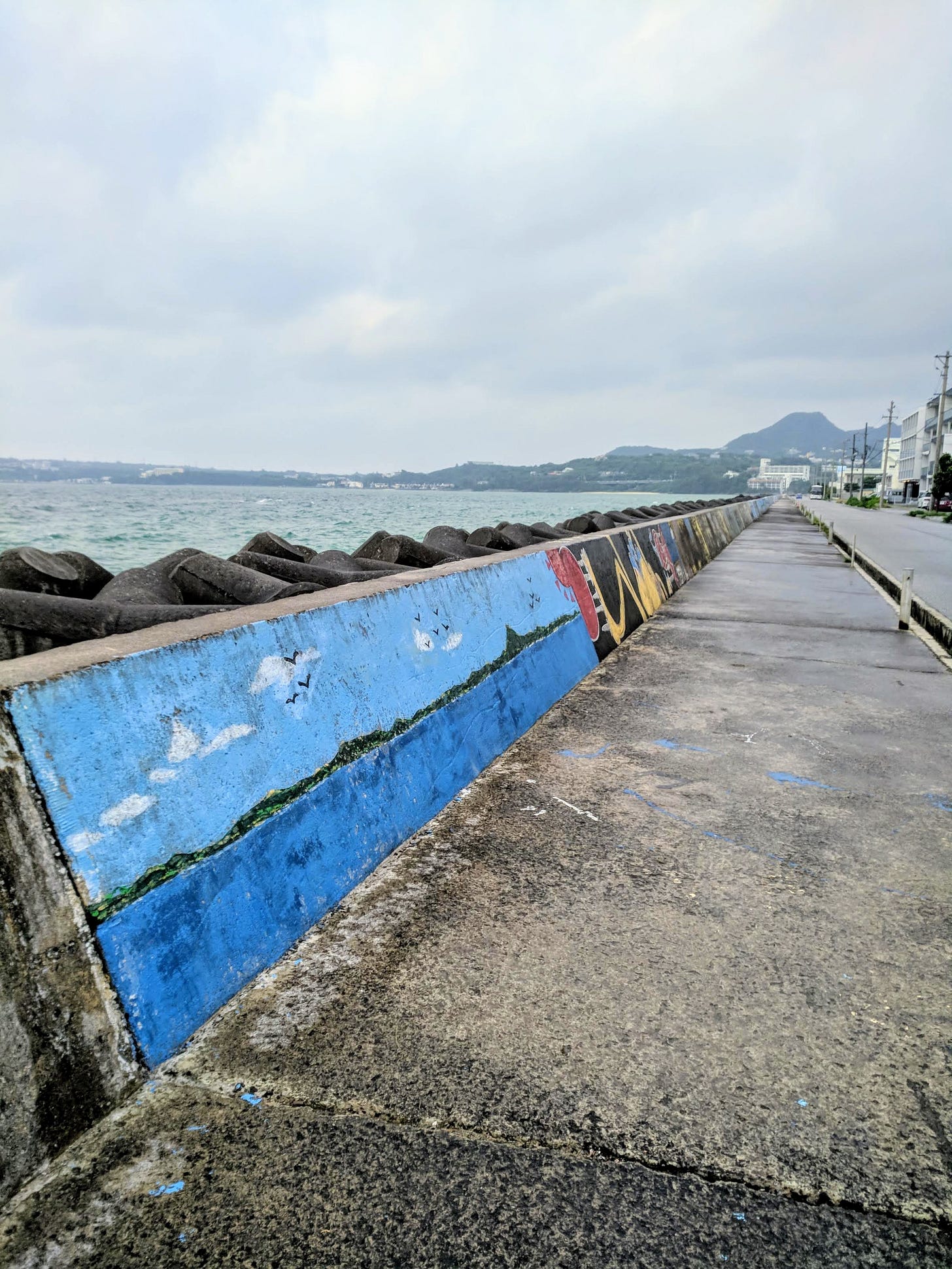 They made me feel a little bit nervous. They were nice to look at but I didn't feel like walking on them the same way that I'd like to walk on a beach.
Even a castle looks a little more inviting by comparison:
But they can be found in many places:
Ohama, Okinawa (大浜)
Kaiyuan Fishing Harbor (開元漁港) Lanyu, Taiwan
Haeundae Beach, Busan, South Korea
(thanks Google Photos it would've taken me a lot longer to compile these shots via manual search)
Even though I've seen them quite a few times. I didn't have a word for them until someone told me what they were.
While their appearance may be intimidating, they serve a functional purpose. They slow down the deterioration of sea walls.
If you're interested, please read these articles about them:
https://cross-currents.berkeley.edu/e-journal/issue-30/figal
https://arstechnica.com/science/2016/11/covering-coasts-with-concrete-japan-looks-to-tetrapods-to-battle-elements/